A credit score is a measure showing your credibility as a loan seeker. Before providing you credit, a lender or issuer tends to fetch your credit report from the credit bureaus, namely CIBIL, Experian, CRIF Highmark, and Equifax, to understand your potential to repay the borrowed proceeds along with interest in full and on time. The score is expressed in numerical form, usually between 300 and 900, wherein 750 and above is considered an excellent score for granting you credit approval. A score below 750 usually results in either loan disapproval or consent of the loan proceeds at a higher interest rate. Thus, to avail of a loan or credit card at favorable terms and conditions, you must maintain a credit score of 750 and above.
However, note that no bank factors in your credit score to open a bank account. To open a savings account, you must meet the basic bank eligibility criteria and documentation requirements. This means even if you have a no or low credit score, you can still open a savings account of your preference without any restriction from the bank to make the most out of the offered savings bank interest rate and other benefits.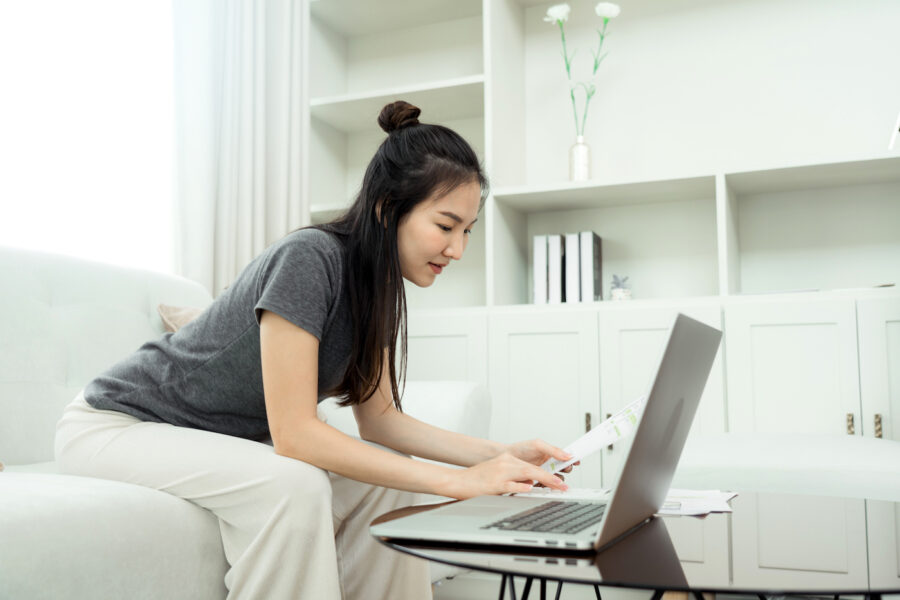 What are the eligibility criteria for opening a savings account?
Regular savings accounts come with basic eligibility criteria. These include –
·       Must be an Indian citizen
·       Must have an age of 18 years and above
What documents are required for a hassle-free saving deposit account opening process?
For a hassle-free saving deposit account opening process, you must keep handy the following documents as are necessary for a savings account–
·       Identity proof – Voter ID, passport, Aadhaar card, or driving license
·       Address proof – Passport, voter ID, driving license, Aadhaar card, utility bills, bank statement, or updated passbook
·       Signature proof – Driving license, PAN card, or passport
·       Latest passport-sized photos
What are the benefits of a savings account?
For many, a savings account is often the first point of contact with banking owing to its benefits. These benefits are as follows –
Keeps your deposited fund safe
A savings account is one of the safest and most secure modes of depositing your money owing to the insurance benefit provided by the DICGC (Deposit Insurance and Credit Guarantee Corporation) of up to Rs 5 lakh in the case of bank failure.
Offers steady interest and high liquidity features
Besides providing capital preservation benefits, a savings account offers high liquidity and a satisfactory interest rate of p to 4 percent per annum, making the financial instrument a prudent choice for creating an exigency fund.
Infuses financial discipline
A savings account is one of the best financial instruments where you can park your surplus funds, i.e., the money left after meeting your monthly mandatory expenses, not just to stack up funds for unannounced economic mismatches but also to earn satisfactory interest and grow the parked funds over time.
Allows to make instant payments
You can make use of your debit card to make instant transactions. Also, you can link your debit card to the UPI service to make transfers using your savings account to other accounts.
Conclusion
So, to open a savings account, you do not require an excellent credit score. You can easily open a savings account if you are an Indian citizen aged 18 years and above with the required documents.