Today's top mobile banking apps offer more than fast online transfers; they offer a superior banking experience and all-time access to all banking services. This article enlists five apps that can help you bank like never before.
1. IDFC FIRST Bank facilitates secure and instant access to all banking services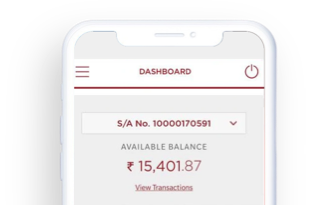 Certain banks offer savings accounts that are geared towards helping the customer save more. IDFC FIRST Bank's savings accounts fall under this category. Here are the key features of IDFC FIRST Bank's mobile banking app:
Customers can securely access all banking services
IDFC FIRST Bank's net banking app offers safe online access to all banking services such as credit card repayment details, Fixed Deposit accounts, and personal loans. Since UPI (Unified Payments Interface) payments took off across the country, the RBI (Reserve Bank of India) notified banks to focus on the security of transactions. Complying with this notification, banks have introduced multiple security features through their apps.
Zero Fee Banking helps customers save more
IDFC FIRST Bank's Zero Fee Banking feature helps customers save money by waiving the fees of 28 banking services. Since these small payments matter in the long run, customers can considerably increase their savings with this feature.
The app facilitates quick online transfers
IDFC FIRST Bank's Auto Pay and One-Swipe Pay features help customers make quick and safe online transfers.
Customers can invest conveniently using the app
Your saved income can be easily invested through the IDFC FIRST Bank mobile banking app in the investment scheme of your choice.
2. HDFC Bank's mobile app helps you transact faster online

Another option you could consider is HDFC Bank's mobile app. Here are its main features:
Customers can easily make UPI, NEFT (National Electronic Funds Transfer), RTGS (Real-Time Gross Settlement) and IMPS (Immediate Payment Service) transfers using the app.
HDFC Bank helps customers open instant FD (Fixed Deposit) accounts through the app.
The One Touch Share feature helps customers conveniently send payment receipts to others.
3. The iMobile Pay app offers increased access
iMobile Pay is ICICI's new-age mobile app that offers the following key features:
ICICI Bank customers can view and manage your life insurance policies through the app.
Customers can open iWish deposits and Fixed Deposits directly through the app.
ICICI Bank also sends personalised loan offers to your app.
4. Invest your saved income easily with SBI's YONO app
State Bank of India offers a range of attractive features through its YONO app:
SBI facilitates an instant account opening through its YONO app.
The Quick Transfer feature helps customers transfer money securely online.
SBI customers can also open a Fixed Deposit account through the YONO app.
5. Choose the Axis Bank app to check your bank balance instantly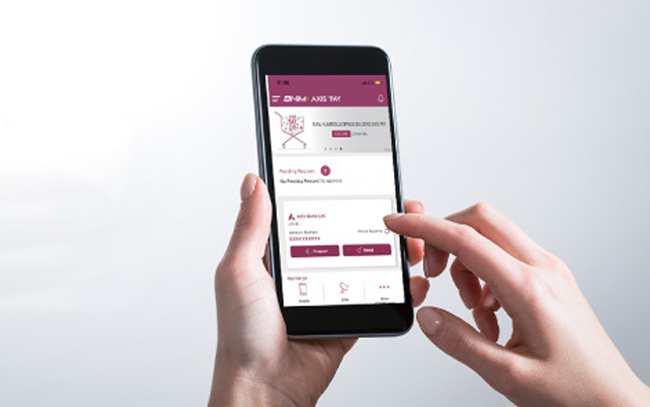 The Axis Mobile app focuses on simplifying banking transactions for customers. Here is a summary of its features:
Axis Bank customers can access their UPI transaction history directly through the app.
Savings account holders can always access a summary of their bank account using the app.
Axis Bank also facilitates the payment of utility bills to more than two hundred registered recipients.
The five banks mentioned in this article offer the top online banking apps in India today. Choose any one and rest assured about benefiting from a superior banking experience.